The Best Dentist for You in Denver, Colorado
At Cherry Creek DDS, located conveniently in the heart of Denver in Cherry Creek, our team is dedicated to providing our patients with high-quality, customized dentistry to maintain their long-term health and improve their quality of life. 
Preventative and Family Dentistry
The old adage that the best defense is a good offense holds true when it comes to dental care. Oral disease has been tied to an increased risk of heart attack, stroke, cancer and even Alzheimer's disease. We go beyond fresh breath, taking your whole health into consideration. Our proprietary wellness plan helps you get your oral health on the right track and avoid disease-oriented care.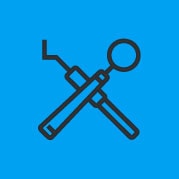 Teeth Cleaning & Exams
We schedule a full hour for cleanings and exams to give you plenty of one-on-one time with your hygienist and Dr. Hagen.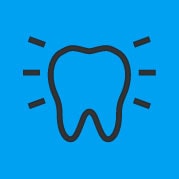 State-of-the-Art Technology
We use the very best technology available, including laser diode treatments during teeth cleanings, to help keep our patients disease free now and for the rest of their lives.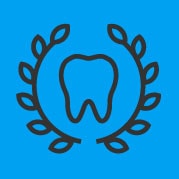 Wellness Plans
We'll help you avoid painful procedures and unnecessary suffering by getting your dental health on the right track and keeping your teeth in perfect condition. 
Cosmetic Dentistry
Using state-of-the-art technology and the healthiest biocompatible materials on the market, we can help you create your ideal smile. 
When you're embarrassed of your teeth you can't be your best self. From complete smile makeovers to smaller changes like teeth whitening, dental veneers or tooth colored crowns and fillings, we're here to create a beautiful smile that will give you the confidence to smile wide. 
We're dedicated to using state-of-the-art technology and biocompatible materials that are safest for your care. You'll only find us offering metal-free restorations with no mercury, nickel, or beryllium.
Restorative Dentistry
The Right Solution to Keep You Pain Free and Smiling Brightly
 Our preventative dentistry approach helps many patients avoid restorative procedures. If you do need restorative dentistry, you can count on us to help you find the right solution, not just solutions your benefits cover. Our approach is focused on ensuring our patients avoid unnecessary, painful procedures and save money in the long run. 
White Composite Fillings
Maintain your smile's natural appearance with white, composite mercury-free fillings that replace portions of your tooth that have been lost to decay.
Implants
Implants can be used to replace missing teeth, without having to place crowns on the adjacent teeth.
Crowns & Bridges
Porcelain crowns match the natural color of your teeth, replacing badly decayed, broken, severely discolored, chipped, or misaligned teeth.
Dentures
Partial or complete dentures can replace missing teeth, helping you restore your smile with a natural look.